Michael Popejoy
– President
– Senior Adjuster
Michael Popejoy is the founder and President of Mile High Adjusters, LLC. Mike has extensive experience in the construction and land development fields for over thirty years. While owning and operating two additional businesses, Mike purchased and refurbished over thirty-five single family homes and built forty-two new homes in California and Colorado. Among other accomplishments, has owned and operated a custom home building company throughout the 1990s and built affordable housing in the Denver area for fifteen years.
As the construction market declined in recent years, Mike reinvented himself in the independent adjusting field. He became a licensed claims adjuster and owner of an adjuster training and staffing firm. As a former United States Marine, Mike is driven to run Mile High Adjusters with incredible respect and honor. He is available at the office full time and always strives to assist his adjusters and clients with all their needs. Mike appreciates every aspect of this field and loves knowing that he is helping people get back on their feet after an unexpected occurrence, accident, or catastrophe.
Mike likes to oversubscribe to insurance magazines and obsessively check storm and weather websites. He believes in no regrets and always tries to live life to the fullest. Mike enjoys spending time with his family, riding his Harley, and traveling across the country.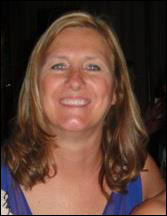 Virgie Popejoy
-Senior Office Manager
Virgie Popejoy has a comprehensive background in operations and team leadership. At Mile High Adjusters she manages a full range of administrative and operational duties and a wide variety of areas including human resources, accounting, and claims management.
Prior to her multi-faceted role with Mile High Adjusters, she had a well-rounded career ranging from logistics with experience with quality assurance and systems coordination. Her analytical skills and gentle demeanor bring balance and respect to whichever roll she endeavors.
Virgie relishes in spending time wrangling her grandchildren and relaxing with her family.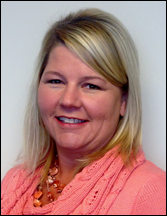 Stephanie Poole
– Claims Manager
Stephanie Shaw brings a vast knowledge of the Real Estate industry where she spent most of her career life. As the real estate market rapidly began its decline, Stephanie ventured a new career in internal logistics for big box retailers.
As the Claims Manager, Stephanie is the backbone of Mile High Adjusters. Among her many undertakings, she provides office services by implementing procedures, policies, and monitoring administrative projects. In the forefront of operations, she has taken the initiative to work closely with new and senior adjusters to provide them with information, and educational and experiential growth opportunities.
The highlight of Stephanie's day is spending time with family and celebrating the little things in life.